Barclays Bank Statement
This page provides instructions on how to download a Barclays bank statement in CSV. - * Requirements: Laptop or Desktop Computer
Step 1
Begin by selecting the Barclays Account you wish to export your CSV statement from.
In this example, we're using the Higher Education account.
---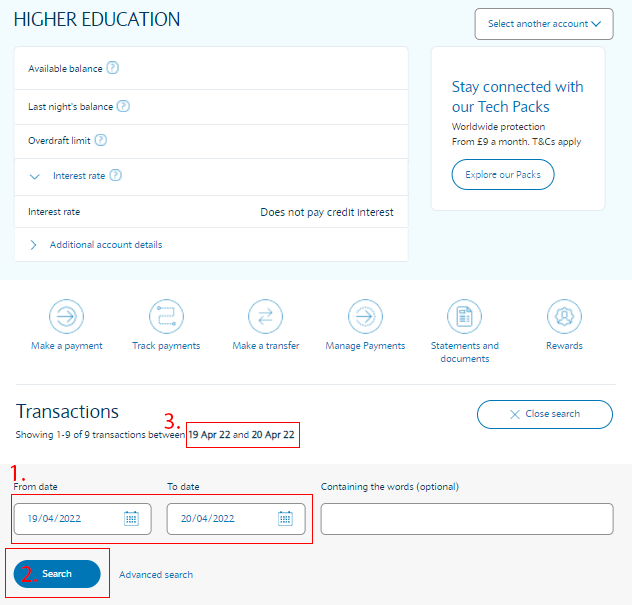 Step 2
You will be directed to a page like the one above.
- You want to first input the dates required in the section we marked as "1." In our example, we have inputted 19/04/2022 to 20/04/2022.
- Once you have inputted the dates, you must click the search button marked "2.".
- Lastly, the text marked as "3." will be updated to the date you have inputted in the search.
---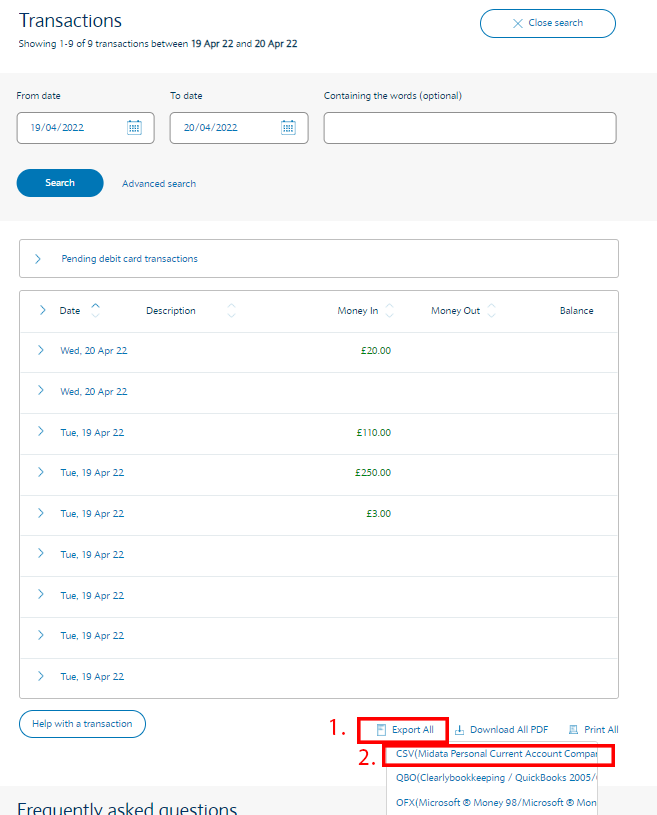 Step 3
Once you have completed step 2, you will need to scroll to the bottom of the transactions list on the same page and click Export, which is marked as "1." in our example. When you click export, a small box should appear with 3 format options. You would need to select CSV as shown in our example marked as "2.". Lastly, you should see an excel file get downloaded instantly named "data" in the bottom left of the browser window, as shown in the example below.
---

Step 4
You have now successfully downloaded the CSV bank statement for the period required. You can send this across to us via email or WhatsApp.
---