 Pay Your
Self Assessment

Tax Online
You will need your 10-digit UTR number which can be found on any of your old self-assessment tax return or any correspondence your cate. If you do not have your UTR number please call us at 0121 603 3333, we can request one for you..
Instructions


1. Select "No, continue to payment options"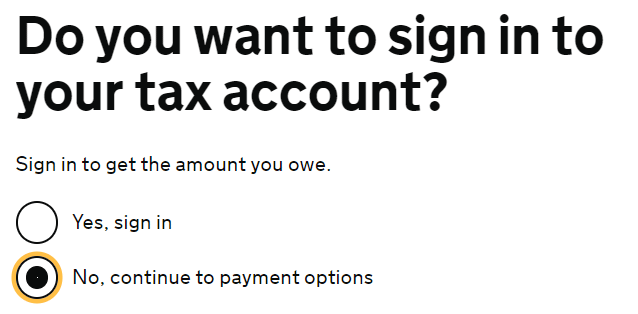 2. Then select the third option "Debit card or corporate credit card"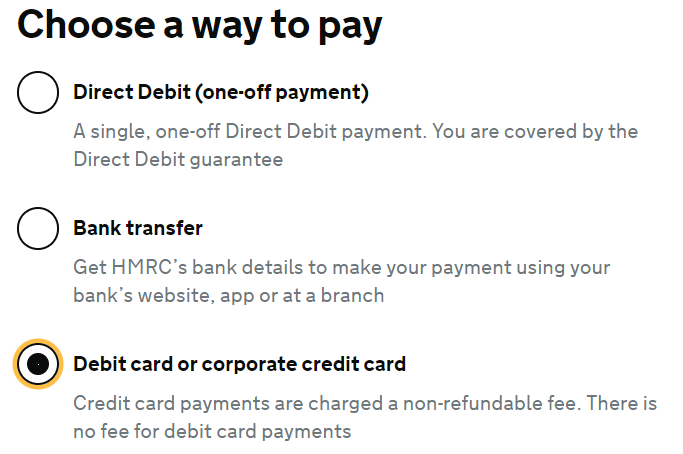 Then continue to follow the next steps of entering your 10-digit UTR number and pay via debit/credit card.